Student Life Within Our Schools
Student Life Within Our Schools
Your first day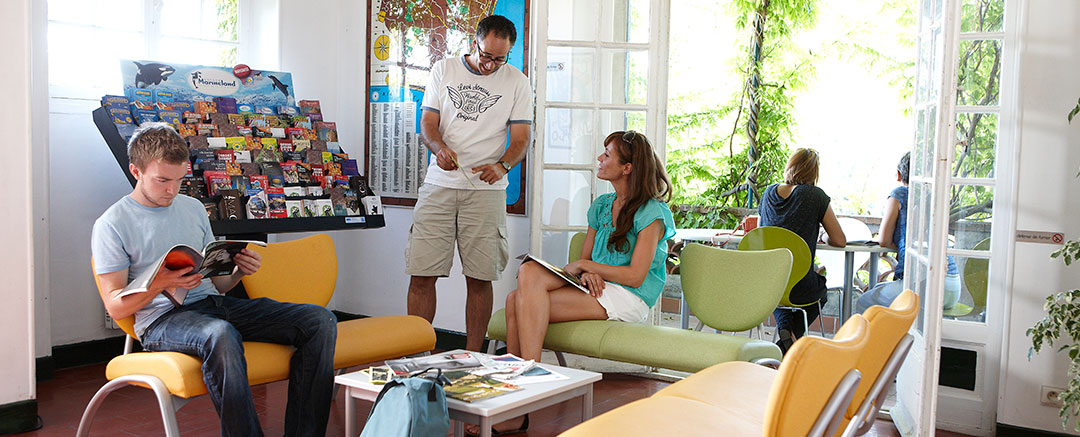 The first day will be used to introduce you to your new French school and our team.
The first morning is used to welcome all new students and to present the school. Helpful information concerning your stay will also be distributed at this time. After which you will embark on a tour of Antibes.
Each student will be given a written and oral test, the results of which will be used to place each student in a class corresponding to his ability. There are several levels, each defined in the Common European Framework for Language Learning.
The test is set at the 'Chateau' school at 2pm.

The various class levels
Beginners:

For students with no knowledge of French

Teachers will use French only, thus all students are immediately tuned into our language. Visual tools and gestures facilitate understanding and spontaneous expression. Lessons on French grammar from the outset will help you to understand the structure of the language and some essential vocabulary will enable you to express yourself concisely in French.

Elementary (level A1/A2):

For students with limited knowledge of French

Lessons are designed to familiarise each student with everyday French and to help prepare you to manage everyday situations in French. You are invited to react to certain simulated situations and are prompted to express yourself instinctively. Part of the course is also given over to acquiring the fundamental elements of French grammar.

Intermediary (level B1/B2):

For students with limited knowledge of French

We encourage you to use the skills you already have. The aim of the course is to enable you to develop automatic responses and to refine the expression of your ideas in French through learning the construction of more complex phrases.

Advanced and Superior (levels C1 & C2):

For students with limited knowledge of French

You will work on oral skills to enable you to express yourself fluently, and will address subjects relating to French culture and civilisation. You will become familiar with idiomatic expressions and the different registers of our language. In written work, you will practise analysing and summarising current texts and producing various written documents.
Student card
The Centre International d'Antibes student card entitles students to numerous reductions in selected shops, restaurants, cinemas and museums. Please ask for a list of participating vendors.
Student guide
This helpful booklet is filled with useful information for students throughout their stay. It also contains information about the school and its surroundings. It is distributed upon the student's arrival.
Certificate
A 'Certificat de Français' is awarded to each student on completion of their course. The certificate is an indication of linguistic performance, and is signed by both the Head of Department and the student's teacher. It is based on the following: the final level reached, attendance rate, participation in class.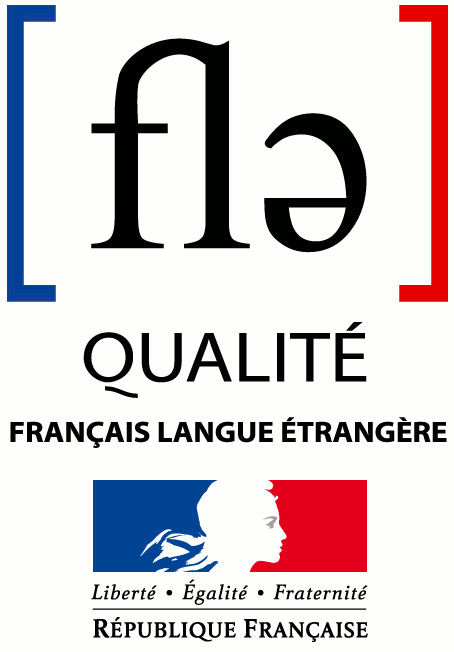 The Centre International d'Antibes has received the Label Qualité Français Langue Etrangère:
"From this year on, the State is committed to quality control in schools teaching French as a Foreign Language in France.
Over 100 000 people come to France every year to study French. Over 300 schools either public, private or non-profitable, offer their services.
This is why the Ministries of Higher Education and Research, of Foreign and European affairs and of Culture and Communication have decided to put a quality control system into place for schools teaching French as a foreign language on French soil.
Consequently, a 'label' entitled « Qualité Français Langue Etrangère » was created.
Thanks to this system, the authorities can identify, recognise and promote language training providers who offer language courses and services that meet the required standards in quality.
The International Centre for Teaching Studies (CIEP), a state-owned administrative body of the Ministry of National Education, is responsible for implementing this quality control system.
For more detailed information, visit the link: www.ciep.fr/qualitefle ".
Souffle has a very strict quality charter to which all French as a Foreign Language schools (FLE) must adhere. Centre International d'Antibes is a member of Souffle.