NICE
Learn French in Nice

Nice's popular image as a lovely, sunny spot on the Mediterranean actually began as early as the 5th century BC.After which the Greeks added a port, the Romans some baths, and the city continued to grow under foreign influences until it became a part of France in 1860. This balmy stretch of beach has been immortalized by the great artworks of Rodin, Modigliani, Toulouse-Lautrec, Matisse and Chagall
And more to discover...
The beauty of Nice is also due to its green spaces, including 300 hectares of gardens, its linden trees, bay-trees, pine and palm trees, which line the avenues; the fountains of the 'Forum Masséna' or the 'Acropolis Esplanade'. Nice has been classified, for over ten years, as the first town of France for its flowers and for the beauty of its gardens. Today, Nice is shown outside competition, due to its outstanding merits. .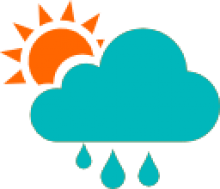 Winter

8-12º (46-54 F)

Spring

14-18º (57-64 F)

Summer

25-35º (77-96 F)

Autumn

15-23º (59-73 F)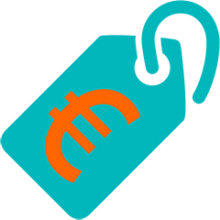 3€

for an espresso

5€

for a sandwich

15€

for a dish of the day

9€

for a cinema ticket
Getting around Nice
The nicest way to explore Nice is on foot, by bike or by scooter. The new tram network connects the North and the Ea st via the city centre on Avenue Jean Médecin and Place Masséna. The bus service is very efficient both night and day. .